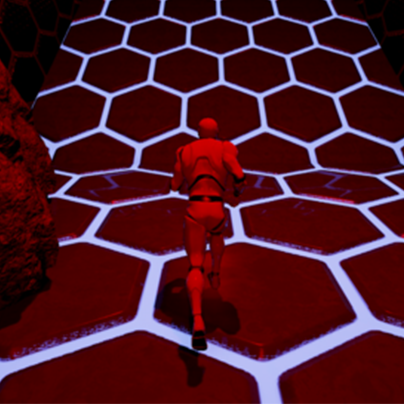 The main project I am working on with my team uses Unreal Engine 4 so in order to familiarize myself with its workflow and blueprint system I followed a simple tutorial for a endless runner (tutorial can be found 
here
)
I ensured to use a wide range of tools to design and light the level as well as create the basic controls and UI elements and particle effects.
The controls for the game are very simple, use the A and D keys or LEFT and RIGHT arrow keys to move the character left and right, use SPACE BAR to jump and collect as many rings as you can while avoiding gaps and rocks.
The project can be downloaded for PC by following the link below but please note this is a highly taxing game as I have not learned optimization skills yet so be prepared for lag and terrible frame rates, if you want to close the game you will need to access the TASK MANAGER (press CTRL + ALT +DELETE) and close the process entitled UNREAL ENGINE.
Feel free to post your high score in the comments section below.