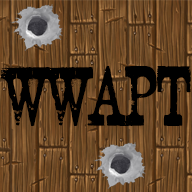 During the summer of 2018 I worked closely with a researcher (Tom Garner) at the university of Portsmouth on a exiting research project involving spatialized sound in virtual reality.
The project involved taking standard audiology tests that can be stressful and upsetting to younger patients and placing them into a virtual environment in a gamified way to ease the stress of hospital visits.
The game was created inside Unity3D and uses the Oculus spatialization plugin to create a simple positional testing application.
Using the Oculus Go headset, patients are transported into a wild west setting with fun music and bright colours. Once the test starts the user is surrounded by 26 balloons, alongside background noise a more prominent spoken word audio track is played from one of the 26 positions the user then simply looks at the balloon, pulling the trigger to fire the gun, If correct the balloon explodes in a rain of confetti, if not the balloon turns red and the user is given another go.
While the user plays a range of data is gathered in the background and written to a document to help a audiologist and patient understand their performance. data includes the number if incorrect answers, how long it took for each balloon and overall time.
The application is currently being processed on the Oculus Store but a .APK that can be sideloaded onto the Go can be downloaded from here: